Tasmania is generally regarded as one of the most beautiful places in the world. So it was not a difficult decision for me to move here from Texas about 6 months ago when offered the possibility of doing some Salesforce development work in the midst of such beauty. Even now as I write this blog post, I raise my head above my desk in office and there is a beautiful mountain staring at me from the window ahead and another mountain is watching my back in the window behind me as well. This place is just lovely. And we are at the tip of the world literally because Antarctica is below us and always reminds us of its presence by sending bone chilling weather our way from time to time.
Tasmania has a growing tech industry which is not as advanced as say, Sydney or Melbourne but there are quite a bit of firms in Hobart and Launceston.
My firm is pretty much the only place I know that does Salesforce development here and I was pretty much the only Salesforce Certified Developer here for quite some time. In my role as Technical Lead I got to train a couple of folks here and I absolutely loved this opportunity to introduce Salesforce development to programmer who did not know much about it.
Obviously Trailhead was a huge part of this. I cannot begin to say how important and crucial it is. I have now first hand experience in seeing how new folks can use it to learn Salesforce in a way never possible before. Both these folks studied and passed the Platform Developer I exam recently and I think its a great achievement on their part. Because that exam is not easy by any stretch.
So 100% of the credit goes to them for their hard work.
So about these guys, one is an experienced developer and the other a recent graduate from college. Both have solid backgrounds in Computer Science.
Below are their profiles and some info in the form of Q&A.
Kenny Soetjipto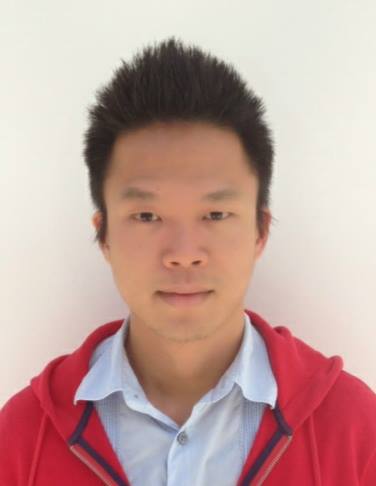 What is your academic and programming background?
I received my B.S. majoring in Management of Information Technology in Utah State University, Logan, Utah. Additionally, I continued further education in Master of Information Technology in University of Tasmania, Hobart, Tasmania. I joined Insight4 in November 2013 through the annual Intern Program and have since progressed to become a certified SharePoint Developer. In addition, I joined RXP Services since it acquired Insight4 in April 2014. I have been involved in various SharePoint projects mostly customisation of SharePoint 2013.
Therefore, I have experience and strong skills as a Front-End Developer using, but not limited to, AngularJS, JQuery, Bootstrap, and Node.js.
Programming languages that I ever worked on before Salesforce are:
• AngularJS, JQuery, JavaScript
• Bootstrap, HTML5, CSS
• PHP, C#, C++, Java, Python
What Salesforce programming features are your favorites?
The Salesforce programming feature I like the most is Apex. Because it has strong and reliable implementation of Object Oriented Programming design which improve my software development productivity, software maintainability, faster development, and higher-quality software development in general.
What did you think of Trailhead and Salesforce training?
Trailhead helps me to build my fundamental knowledge of Salesforce. However, it is not the only source to help me to pass the certification. I used all textbooks related to the topics, blogs from Salesforce guru, and further topics from my colleagues. Salesforce should give more exercises at each modules. Hence, developer can gain more implementation experience through trailhead.
What are your future plans with respect to Salesforce development?
Future plans with Salesforce is to gain further Development experience through projects using Apex, Visual Force, and Lightning components.
Check Kenny's shining Platform Developer I certificate here.
---
Jesse Nolan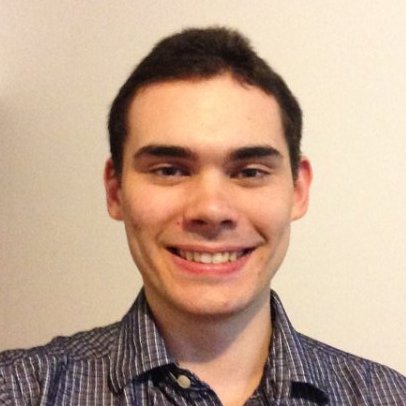 What is your academic and programming background?
I graduated from the University of Tasmania with a Bachelor of Information and Communication Technology at the end of 2015. Soon after graduation I was hired as an intern software developer focusing on Salesforce. Since then I have achieved the Platform Developer I certification and am now studying for the Certified Platform App Builder.
Throughout my University studies I have worked with Java, C#, Javascript, PHP, HTML, CSS and SQL.
What Salesforce programming features are your favorites?
My favourite Salesforce programming features are the suite of declarative features allowing fast customisation of an organisation without requiring Apex code.
What did you think of Trailhead and Salesforce training?
Trailhead is a fantastic resource for learning the features of Salesforce. Many of the trails and projects were very useful in my studies for the Platform Developer I certification. I suggest all developers learning Salesforce to achieve as many relevant Trailhead badges as they can. I found the practical, hands-on approach to be the most effective way of learning the tools available in Salesforce.
What are your future plans with respect to Salesforce development?
In the future I plan to achieve the Platform App Builder certification and continue working on Salesforce projects, improving my development skills and increasing my experience with the Salesforce platform.
Check Jesse's shining Platform Developer I certificate here.
---
So now Tassie has 3 certified devs. We also found another certified admin and we will continue to build out Salesforce here. It is always exciting to see folks get introduced to such a wonderful platform. Also I myself have worked with other technologies like .NET, JAVA and Workday. Nobody else that I know of gives such resources, help and training to support those who want to learn and succeed. Furthermore the Salesforce community online – Whether it is Twitter, Salesforce stackexchage, the developer forums etc., is always eager to help, support and encourage us.
This is only the beginning of Salesforce in Tasmania. Lots of great work, projects, achievements and CERTIFICATIONS to come. Regardless of whether I will continue to be here, I will always support the Salesforce community in Tasmania.
Note: The above pic was taken by me at Bonorong Wildlife Sanctuary. The Tassie Devils are awesome creatures so come to Tassie sometime to see them. You can also see them at the Unzoo.
A disease has been ravaging their numbers (Devil Facial Tumour Disease) and they need your help. So please help if you can by visiting "Save the Devil".
Thank you for reading!